Shoulder to Shoulder with Haiti works with Haitians on agriculture projects and job creation, we also help provide education opportunities to children and young people in the communities of Ranquitte, Bas Pinal, Pacassa, and Savane Coq.

Our Vision Statement:

To empower adults and children with skills and knowledge to sustain positive change, build self-sufficiency, enable spiritual growth, and to give back to their community. To provide a happy childhood now and a hope for a bright future.

We look forward to speaking to you. To learn more about how you can partner with us or if you would like to join us on a mission trip, call us today at 423-284-3240
Donations can be sent to:
181 Old Lead Mine Valley Rd SW
Cleveland, TN 37311
Click to edit and add HTML code. Personalize your website!
Make an Impact
Just by Donating Your Change
Help Us Make the Change You Want to See in the World
Sign Up in 30 Seconds
Make an Impact for Years to Come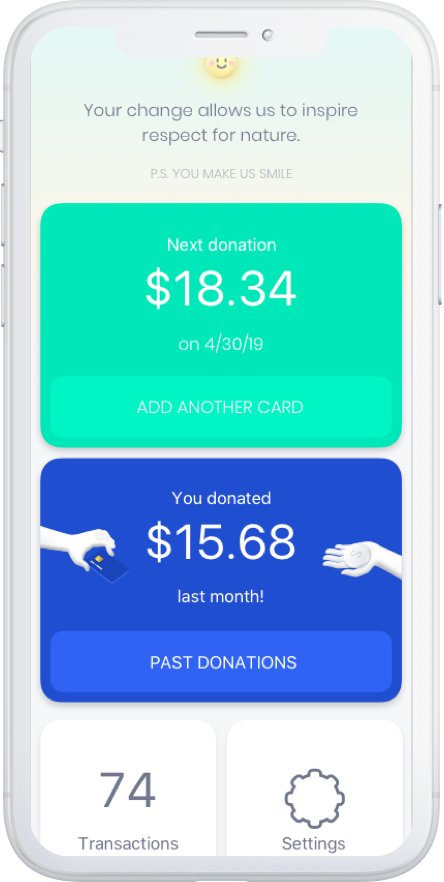 1) Install the App
Download the RoundUp App for iPhone or Android or use the Web Version, all completely free.
2) Create Your Account
Enter your name and email address, and choose us as the organization you want to support.
3) Link Your Credit or Debit Card
Create a secure, read-only link with your card. Your data is safe: we use the exact same API as Venmo and Acorns.
A Word on Security
The RoundUp App can never see your full credit card number. The card number is sent directly to Stripe, our payment processor. Stripe also does processing for Facebook, Amazon, and 100,000 other organizations in the US.
Download & Make an Impact
Free to use for iPhone, Android or Web

Prefer to use your computer? Sign up on the Web Version.