"For there will never cease to be poor in the land. Therefore I command you, 'You shall open wide your hand to your brother, to the needy, and to the poor, in your land.'" Galatians 2:10
We are working on several projects in the greater Ranquitte, Haiti area. We have reintegrated our children out of the orphanage and back into their homes. We now support the families & keep them together by helping them to feed their children and enroll them in school. This requires much help from sponsors that have a desire to partner with us to help those who are less fortunate than ourselves. But what a privilege it is to cooperate with the Lord and be used by Him to care for His loved ones!

If you are interested in partnering with us to continue these projects please contact us and let us know which project you are interested in helping with. We have several projects that we are hoping to do or currently doing that still needing funding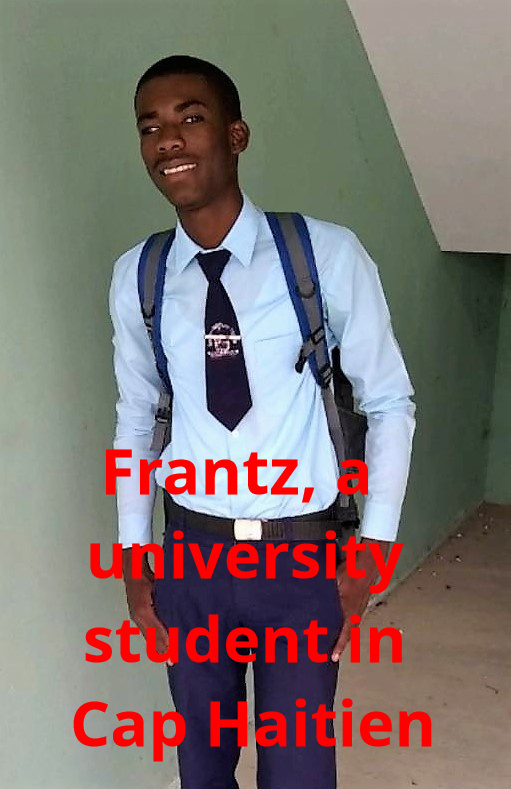 ADVANCED EDUCATION: There are many young people who would love to have the opportunity to continue their education either at a university or a trade school. After finishing high school most people do not have the opportunity for further education. This effects the entire area and suppresses the economic development. If we can help more young people further their education, then have them return to the Ranquitte area and put what they have learned to work for the community, we can help develop the economy of an entire town. We know several young people who want to study technology information, medicine, etc... and they are willing to come back to their community in the mountains when they are finished and practice what they have learned and open businesses. If you are willing to help a young person take a language or trade class (this can be as low as $25 a month) or attend university ($500-$1500 per year) or help them with living expenses while they have to live away from home ($100 per month), please contact us!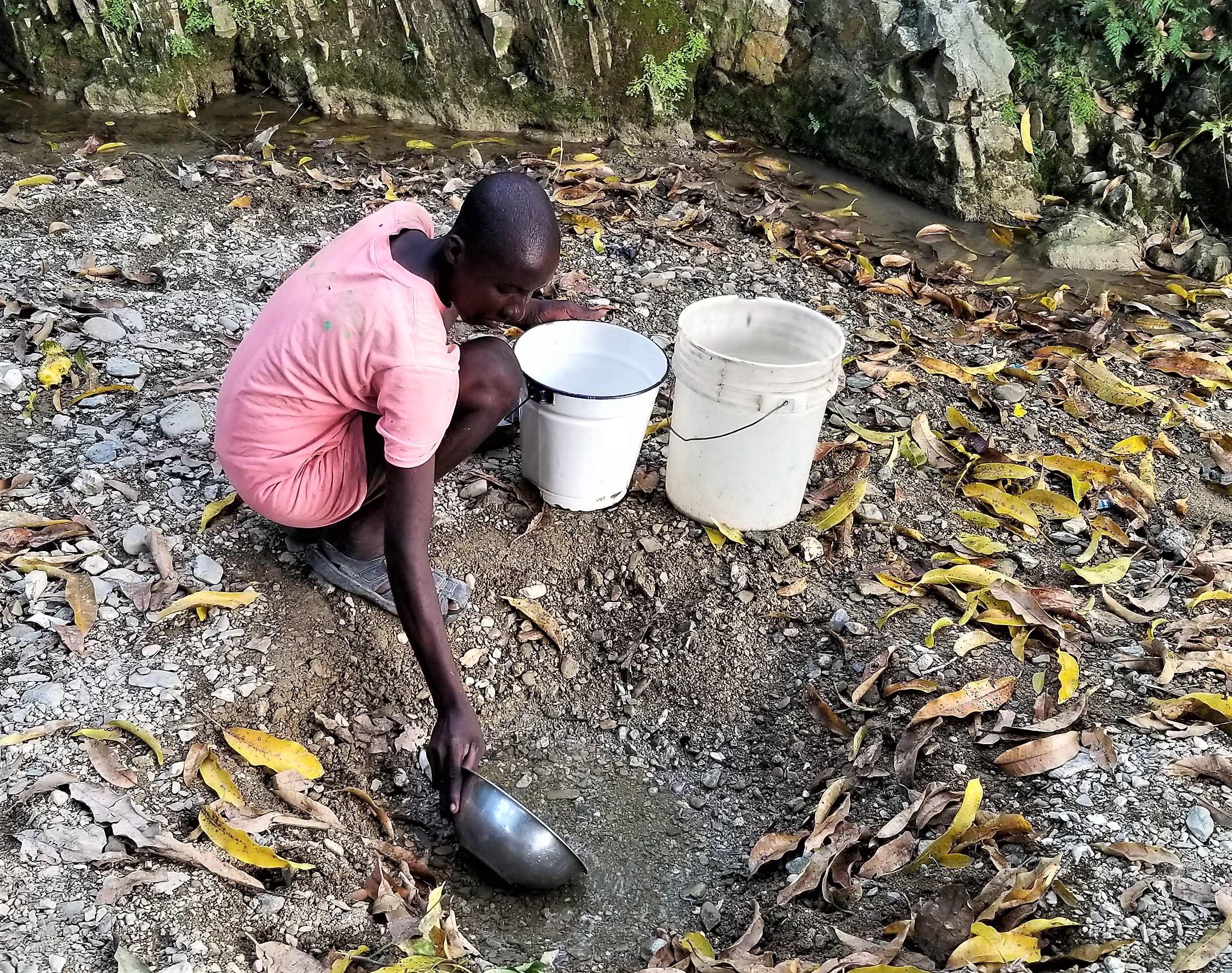 Water
The villages of Bas Pinal and Pacassa have only one well that they must share. If they cannot pay the fee to use the well or if they live too far away from it they must use the creek. But when it doesn't rain the creek can dry up, forcing the people to dig holes in the creek bed in search of water, then they use a small bowl to scoop water into their bucket, which they return home with to use for their daily chores such as cooking and washing, as well as drinking. We would love to provide these people with another well to give them a clean, safe place to get their water.
COST: $8,000

Agriculture

UPDATE: The land has been rented! We still need help to pay people to periodically weed the land with fruit trees and weed & water our garden area with shade house.

We want to help provide people with food and employment so we have acquired have 2 pieces of land from which we can feed the children in our feeding program & to help us provide food to the local community. We need to hire an employee to help with the weeding and watering of the garden.
The first piece is a vegetable garden in town. In October Sustainable Food Production is coming to build us a large shade house that will greatly increase what we can grow.

The other is a piece is down the mountain near the river with many fruit trees on it and is currently a 3 year rental. It has oranges, bananas, bread fruit, avocados, & mangoes. We need $760 for the 3 year lease, $50 for tools, $25 for fertilizer, & $50 for bean seeds, $45 for weeding.

We need to hire an employee for each of these pieces of land to week and act as security.

MONTHLY EMPLOYEE COST:

$65 per month for garden employee
$65 per month for fruit tree employee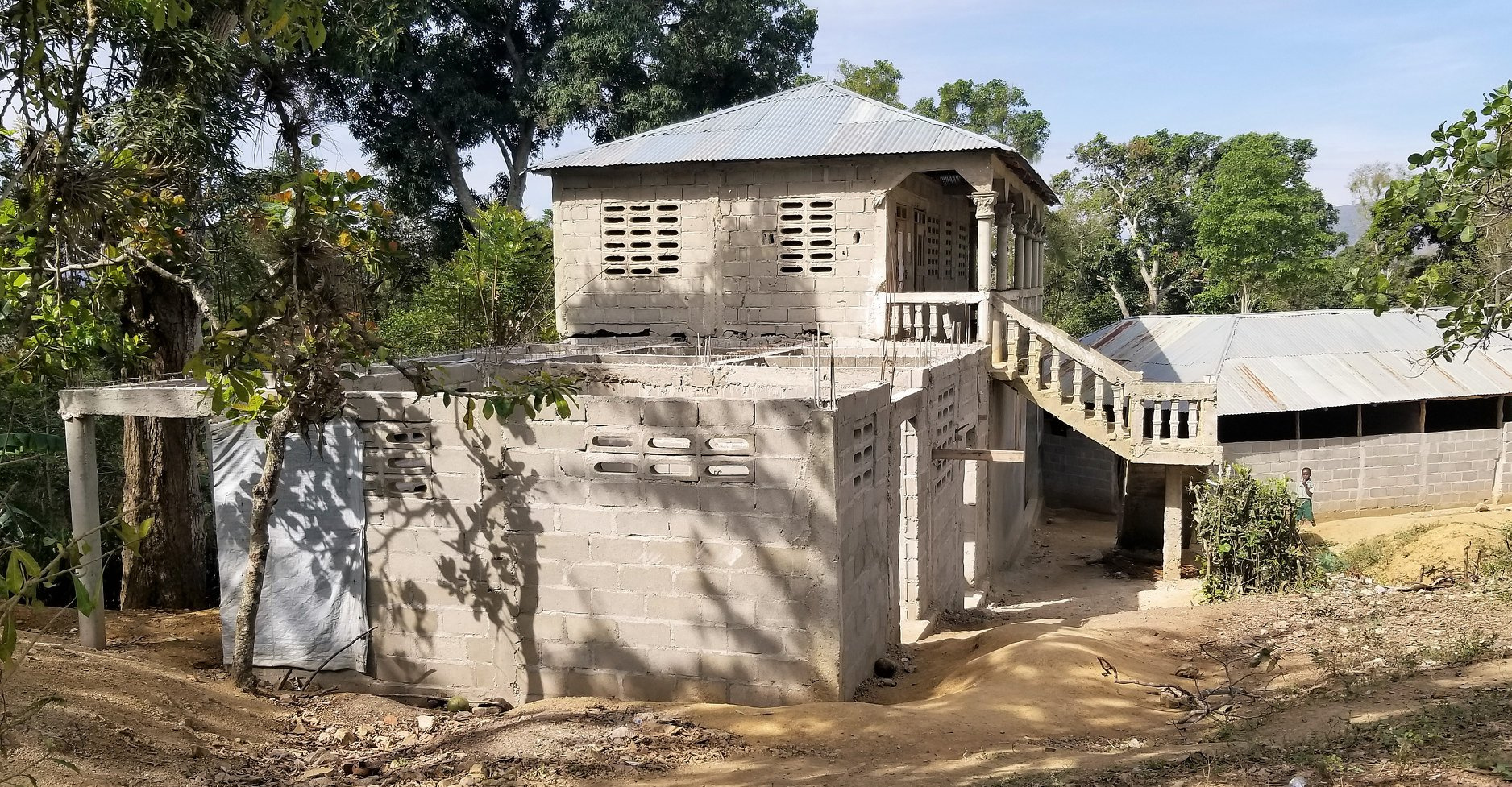 School Feeding Program
UPDATE: The kitchen & depot have been built & the metal door installed! Cost still needed is to help purchase bowls, plates, & spoons for the children to eat from.

We have partnered with the Institute La Seve school to help them build a school kitchen & depot. They have been chosen to receive food from the World Food Program to feed their students a meal at school with the conditions that they have a place to secure the food given. The rooms have been started and enough money has been raised to start the kitchen and finish the depot. We are still in need of a metal door & shutter to secure the depot, completion of the kitchen, and utensils for serving and eating.

APPROXIMATE COST STILL NEEDED:
$500

Church building needed

The Bois de Lance Seventh-day Adventist Church has a faithful membership of 45 believers who meet here each Sabbath. They are a church plant of the Roi Seventh-day Adventist Church. They are in desperate need of a new church building. The location of this church is very remote and hard to get to and to get to this church you have to walk 2 hours and all supplies would need to be brought in on the back of donkeys as there is no road to give vehicles access. The cost to build a new concrete structure would also include new benches for the church congregation.

COST ESTIMATE: $20,000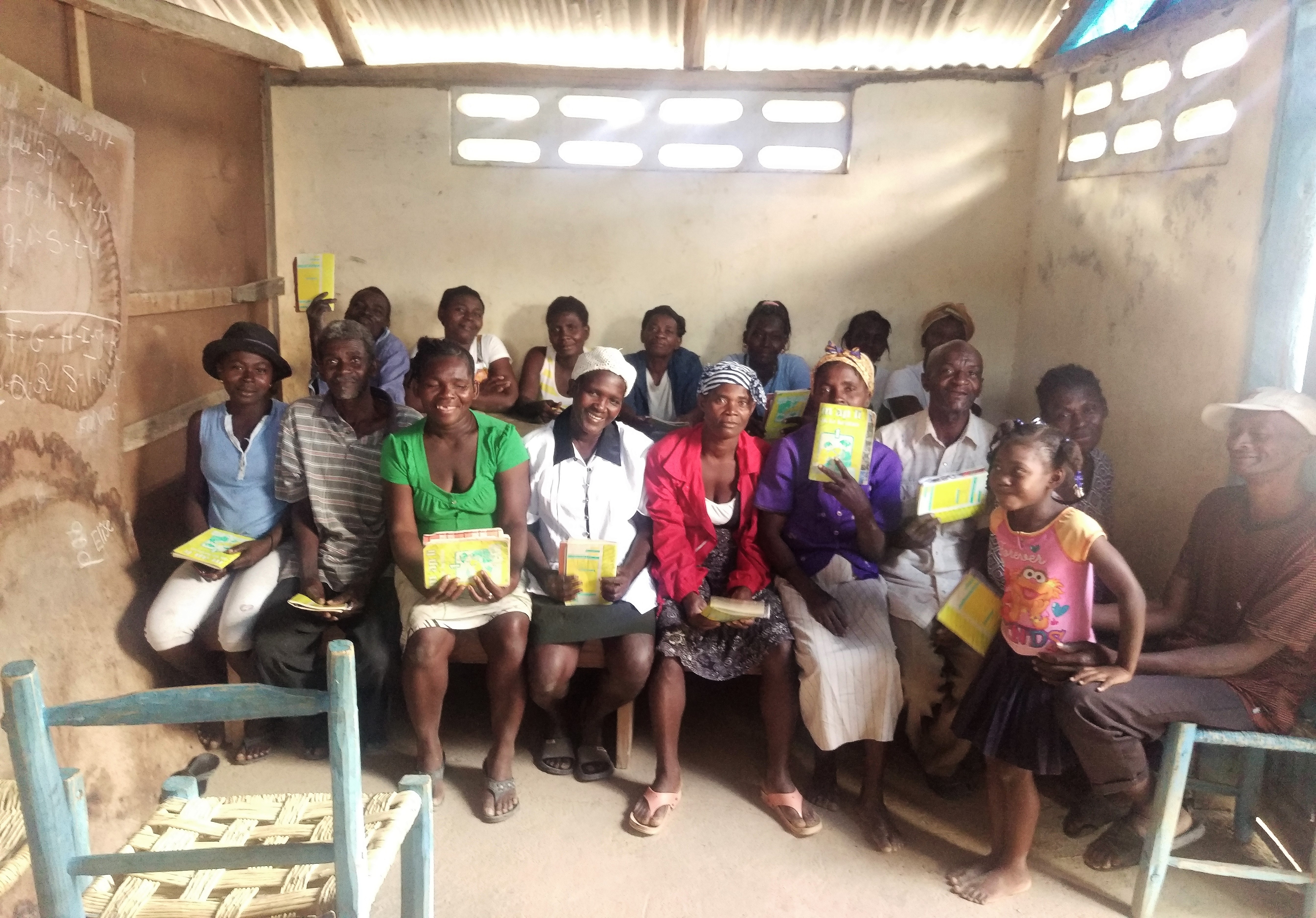 Adult Literacy Program (featured in picture)-

THANK YOU to those who helped us sponsor our Adult Literacy Class with books, notebooks, pens, etc...

Drip Irrigation-

20 families in Bas Pinal now, in their yard, have a raised garden bed with a drip irrigation system installed.
Plowing Fields-

18 families of Bas Pinal now have their fields plowed and have planted the seed that Ragged Edge Ministries provided them after a one day training. *UPDATE- They have not had enough rain this year and many families corn and bean crops are drying up. They will have a very poor harvest this year and they are having a hard time feeding their families. This is why we have started the breakfast feeding program.
Copy Business-
We have purchased a large commercial grade copier and are making copies for the schools and people of Ranquitte, Haiti. Our business is located at the school of Renac Jean. Our employees are Richard and Rosales. We are working with them training them to keep good business records and we hope to grow our business to include selling office and school supplies. Eventually we may even be able to use the profit to start giving microloans to those who would like to start businesses of their own.

UPDATE- Our copy machine is currently broken and we are in need of $600 to get it up and running again.
Vetiver Latrines-
18 families now have a latrine (a pit with a concrete slab and cover covering it). Previously these families had no outhouse or place to go to the bathroom. This is helping with sanitation and increasing their dignity.